Where Children Become Future Leaders
As They Learn Through Fun And Discovery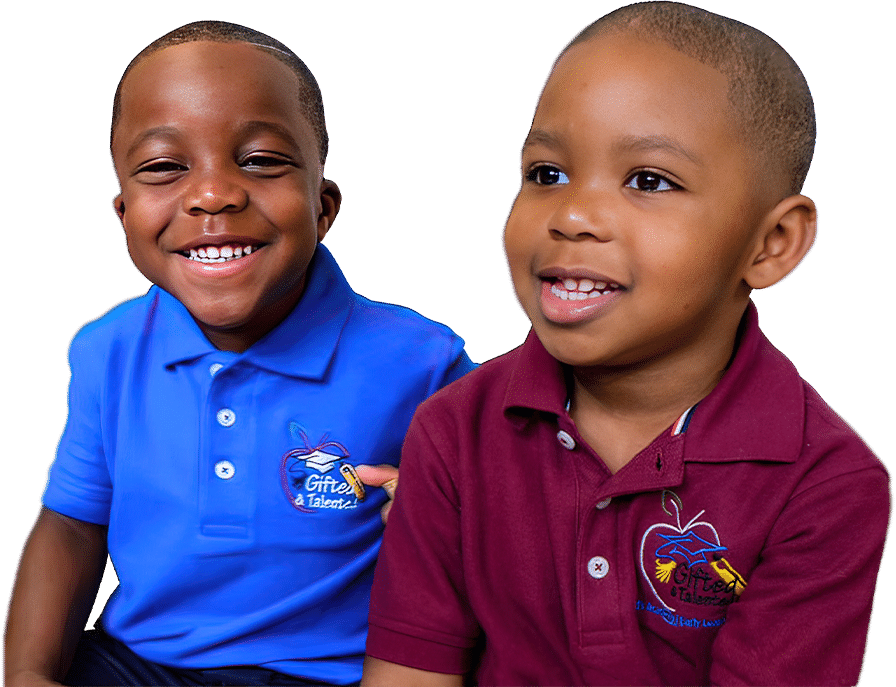 Where Children Become Future Leaders
As They Learn Through Fun And Discovery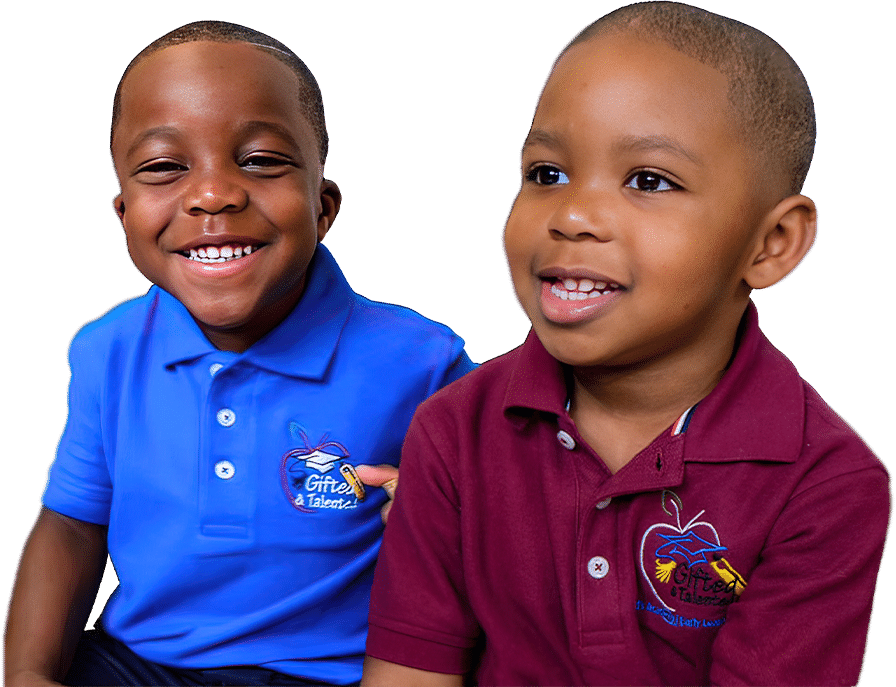 Where Children Become Future Leaders As They Learn Through Fun And Discovery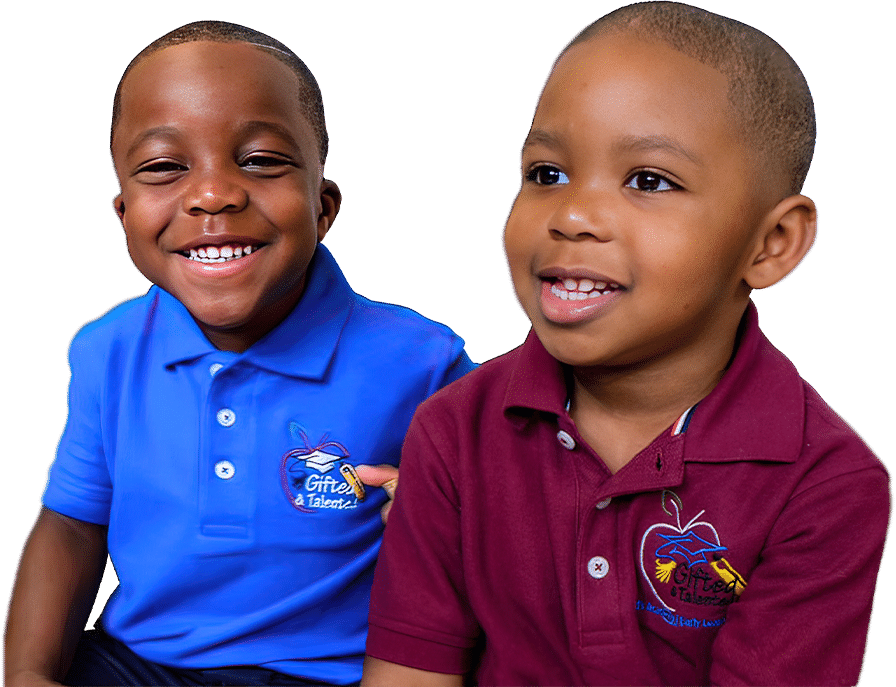 Preschool | 3 - 4 Years | Serving Houston, TX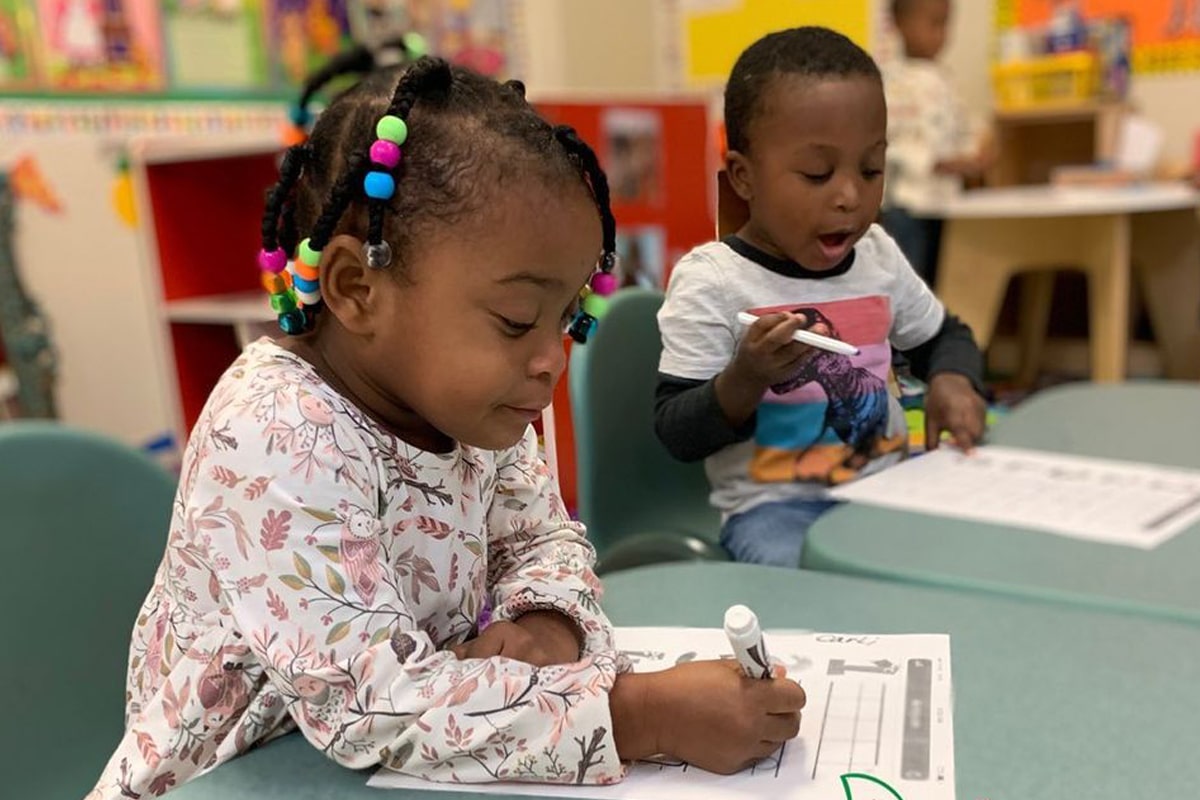 STEAM And The Frog Street© Pre-K Curriculum Spell Success
Combining a Texas School Ready™ program with the Frog Street© Pre-K curriculum equips your child with emotional, physical, and social skills while grounding them in math, science, social studies, technology, and the arts, so they're prepared for the next step.
Equip Your Child With The Social-Emotional Tools Now
Your child's social, personal, and emotional development is an integral part of their preschool experience. Their teachers use Conscious Discipline®, Love and Logic, Non-Violent Communication, and Redirection techniques to guide their growth.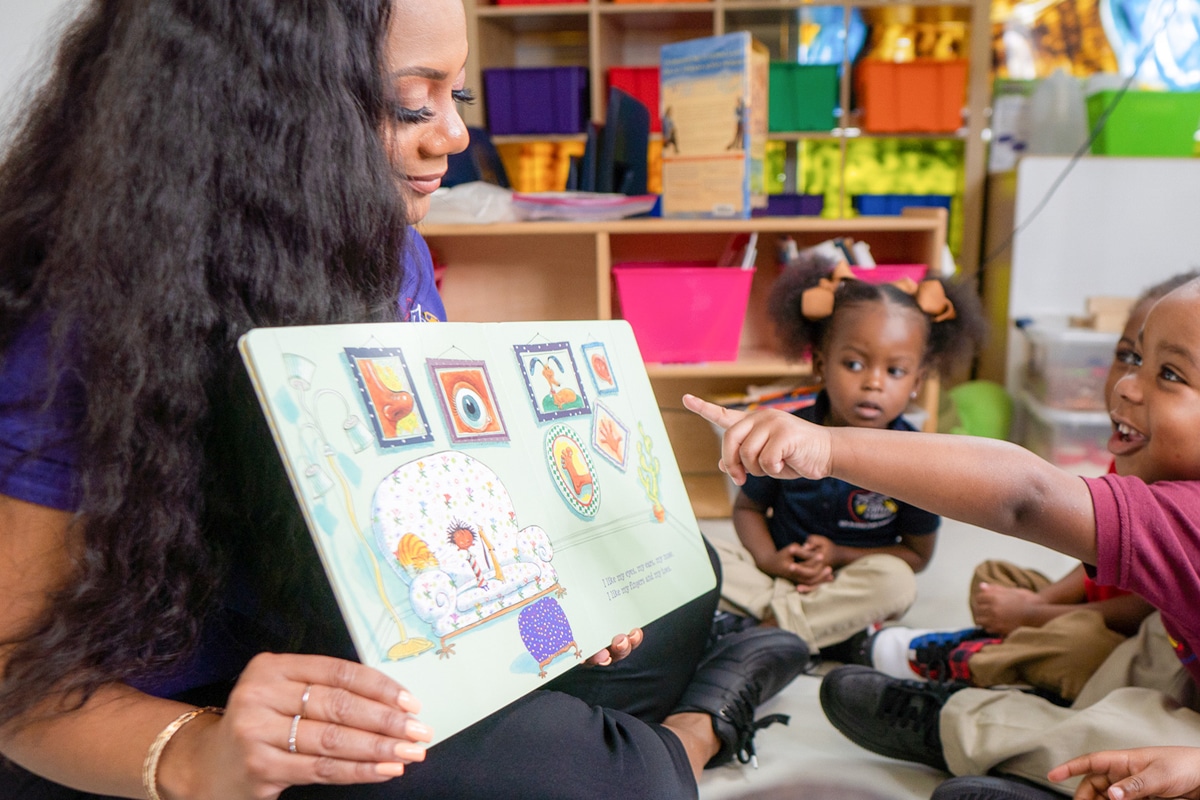 Early Literacy Prepares For Excellence In School
Children develop confidence with communication through sign language and Spanish, while they get to grips with letters and sounds through stories and songs. By preschool, they have a solid foundation in literacy that will serve them as they start kindergarten. 
Art, Yoga, And Music
Inspire Growing Minds
Your child has the chance to explore their skills and passions through a range of fun and engaging enrichment activities. As they try cooking, dance, movement, and creative arts, they build confidence and self-awareness.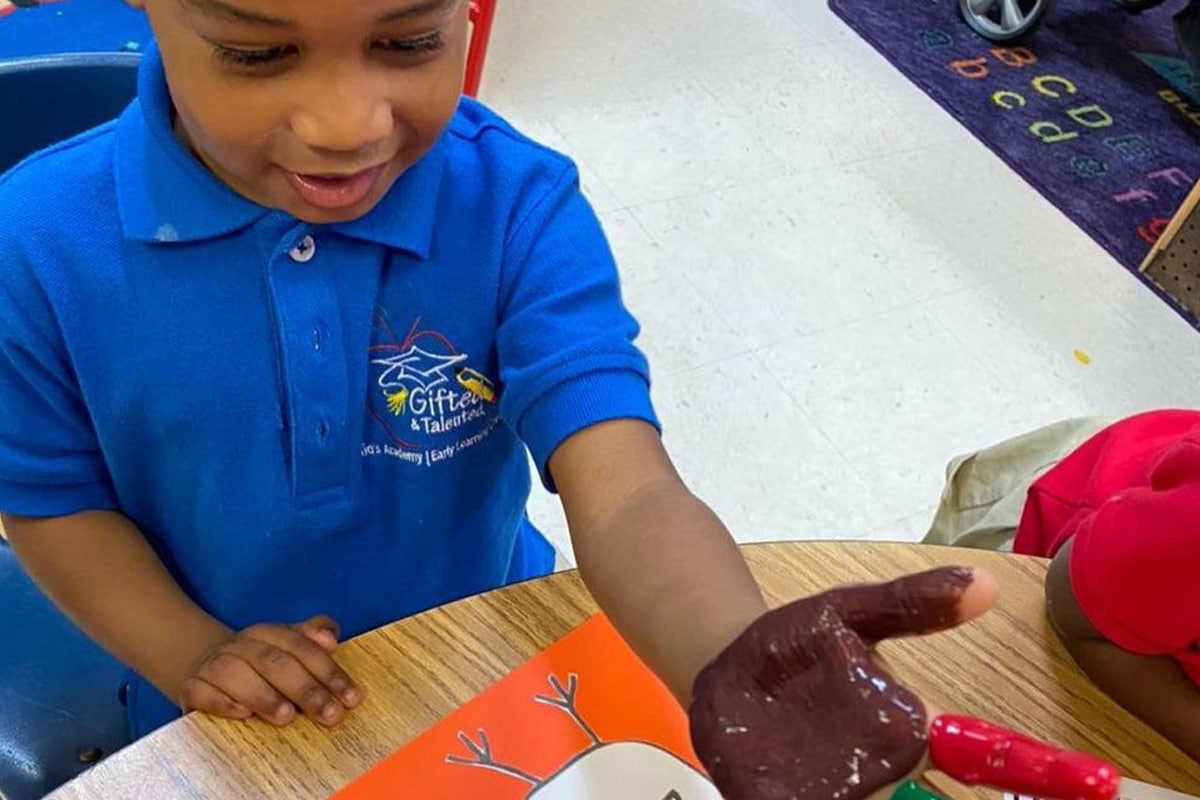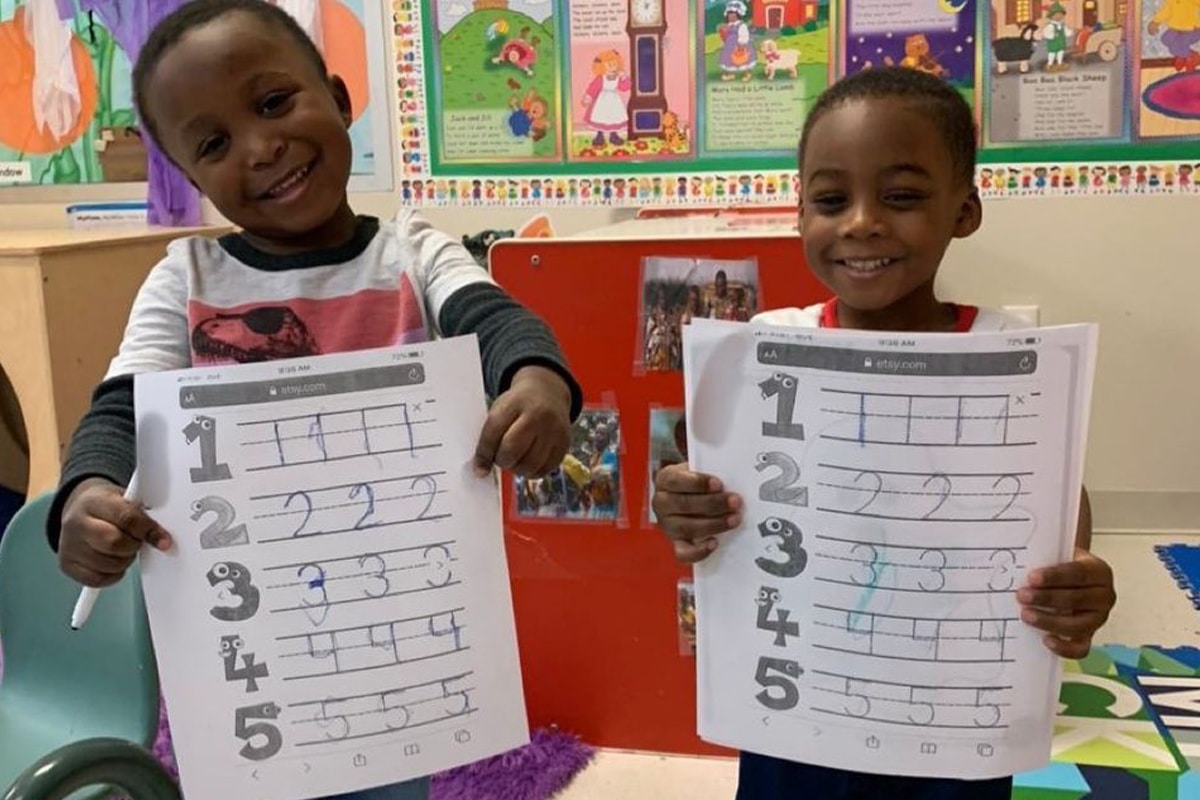 Personalized Plans Keep
Kids On The Right Track
Texas School Ready™ teachers use targeted assessments to diagnose your child's strengths and challenges. Based on ongoing results, they design tailored lessons personalized for each child, so your little learner achieves each milestone.  
ProCare Connect App
Keeps You Up To Date
Get a monthly report directly from your child's teacher with details on how they're progressing and any challenges they're facing. The convenient ProCare Connect© app makes communication easy, so you're always in the loop with daily pictures and videos.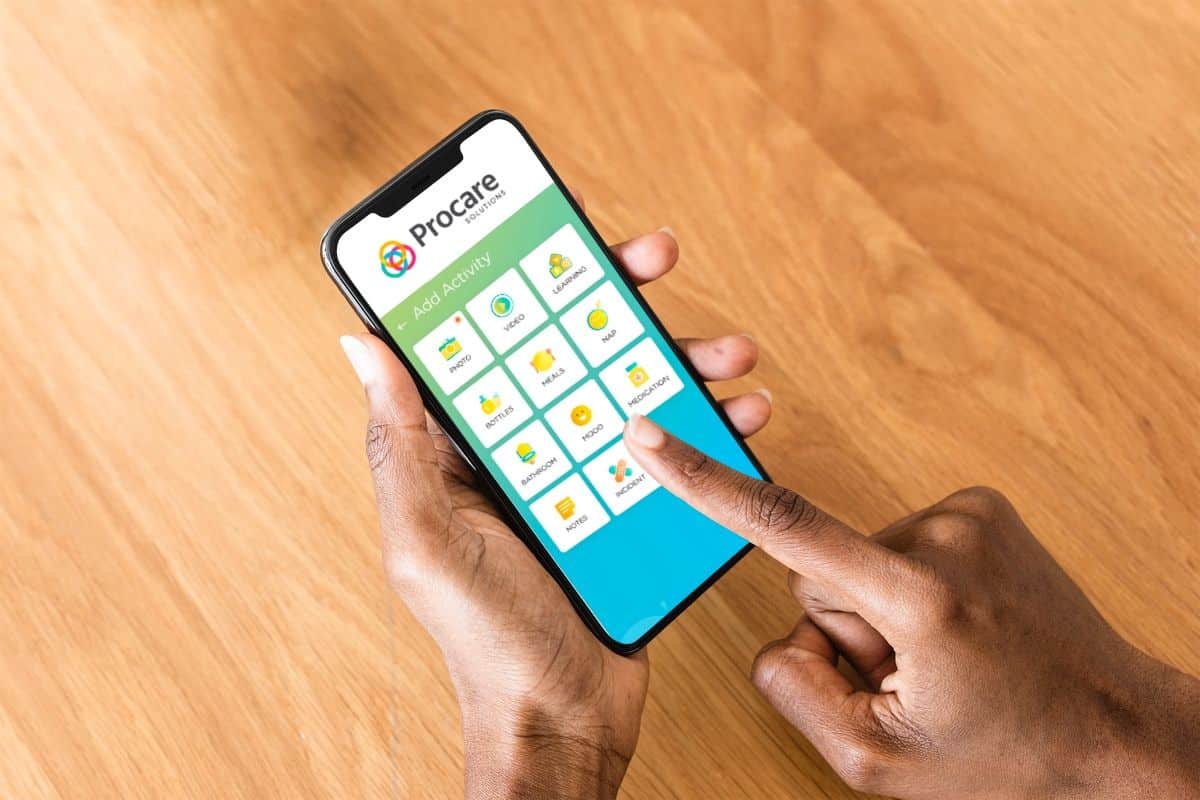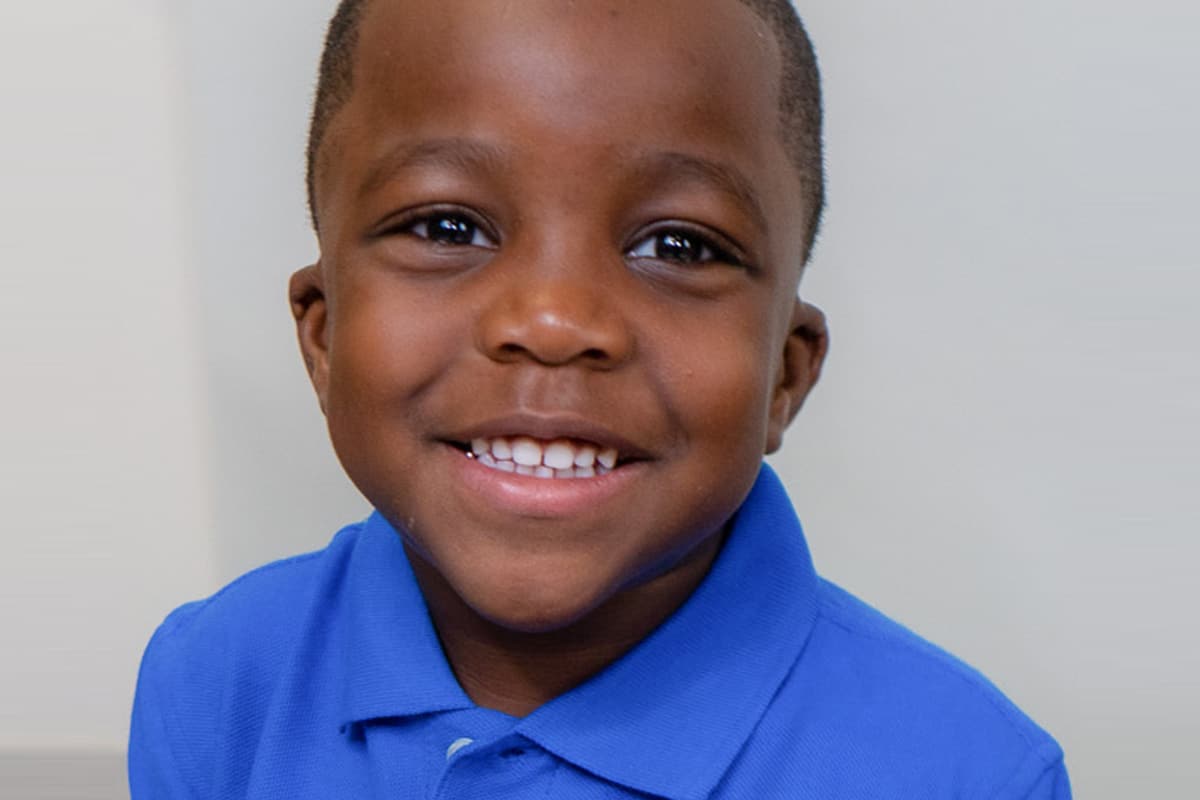 Be Part Of Their Learning
With The Backpack Library
Take home a backpack filled with activities and materials to support your child's academic journey. Read books together, build literacy, math, and science skills, and make memories at home to create consistency and fuel their love of learning. 
Healthy Breakfast, Lunch, And Snacks Are Included
Your child stays energized and happy with nutritious meals and snacks served throughout their day. On-site chefs prepare healthy, hearty, child-friendly food in a nut-free environment, approved by the Texas Child Food Program.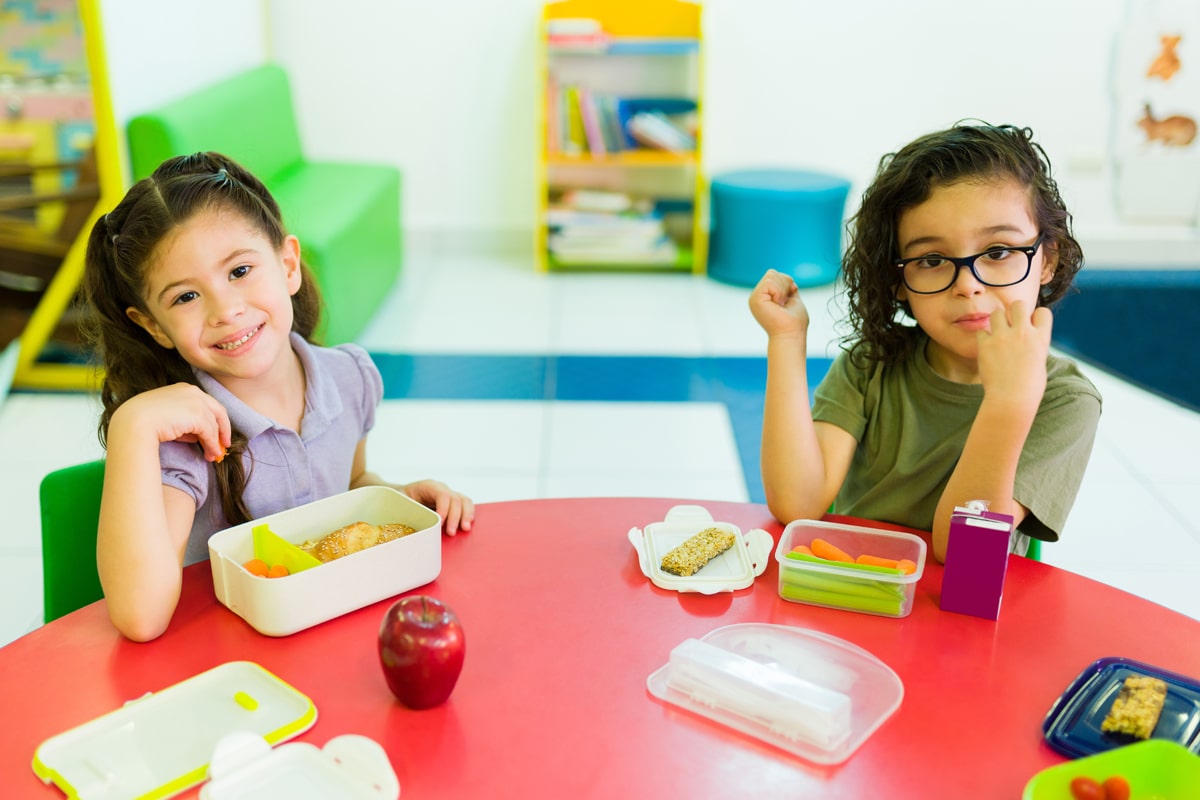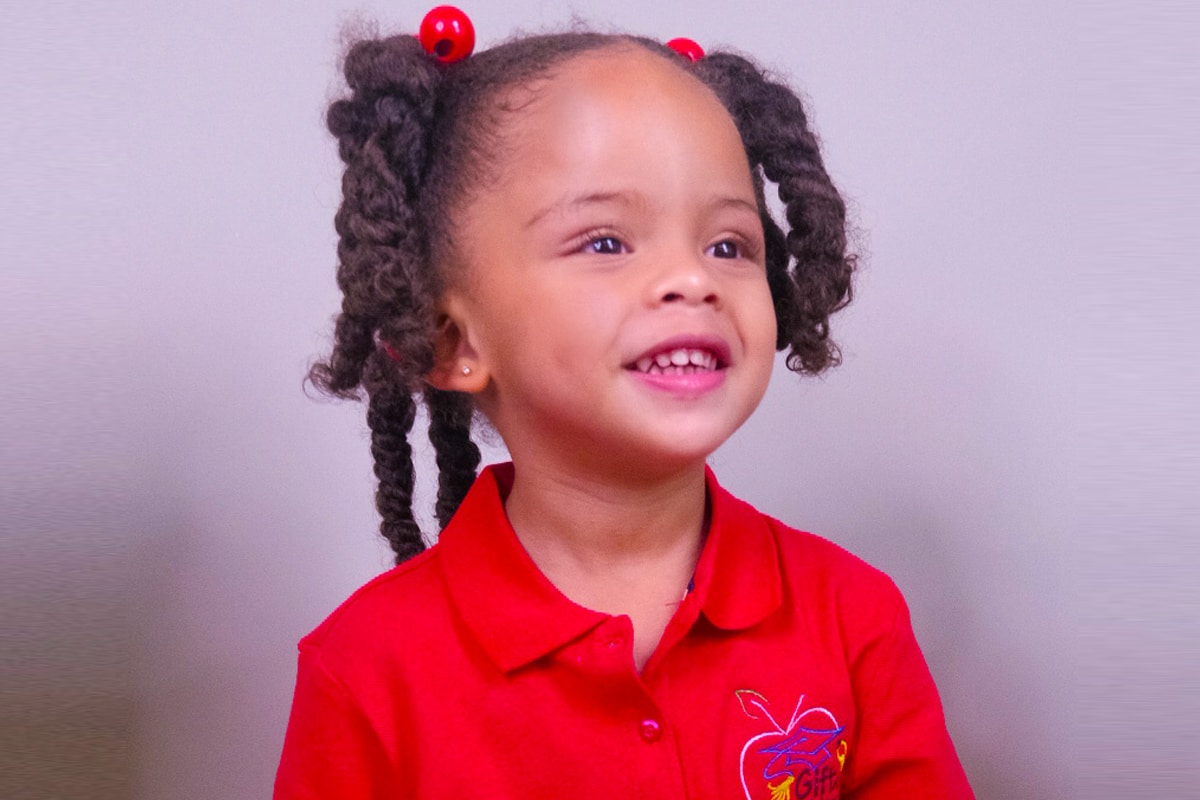 Safety Measures And Cleanliness Keep The Environment Ultra Safe
Enjoy peace of mind that your child's classrooms and equipment are cleaned and sanitized daily and that they learn and play in a secure environment, protected by cameras and access controls.
Field Trips Include Fire
Trucks And Magic Shows
Kids discover a wonderful world through a program of extra special activities. In-house and field trip experiences include painting and art lessons, visits from community leaders, snow cones, and ice cream trucks to inspire your child's senses of wonder, delight, and curiosity.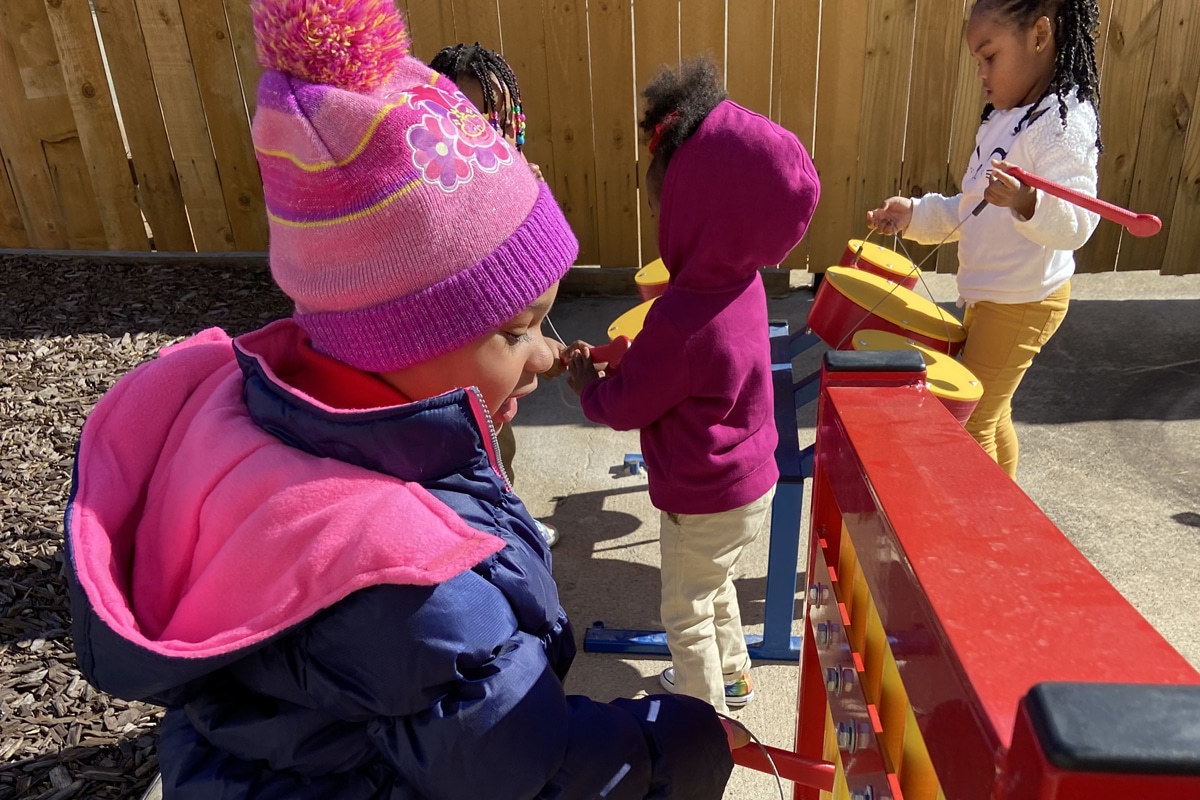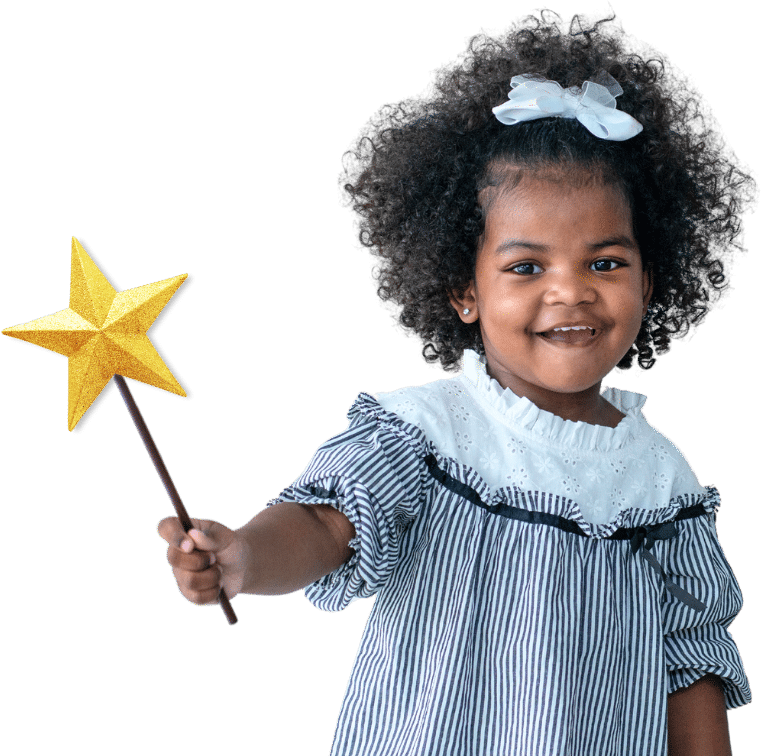 Proud To Be Texas School Ready:
Preparing Your Kids For Bright Futures
4 Stars

From
Texas Rising Star Means Quality Care You Can Trust
Hear What Parents Have To Say...
"We Love It, You have an awesome and believable program!!"
I appreciate how Ms. Johnson takes excellent care of Zoey and she get along great with everyone and just loves Ms. Alexis. I love it here no complaints at all. The teachers and staff communicate well with both the students and parents very nice attitudes, I am pleased with my childcare services here.
- Tamesha Clemons
"I am grateful and they have provided excellent care!!"
My son attended Gifted & Talented as an infant until he was a toddler. I was always pleased with the care and learning environment provided. My family relocated... Faced with many challenges when coming back to this area I am grateful and my heart at ease that my son is back at Gifted & Talented... He is it here!!! Thank you so much for making our days brighter
- Alatricia Hoskins
"The daycare has always been supportive. I highly recommend the daycare!!"
The daycare has always been supportive of the kids creative minds. Teachers specially Ms. Johnson have always went above to make sure the kids learn what they need to. I always have great interaction regarding my kids which is needed for my overactive youngest son. I highly recommend the daycare and Ms Johnson as a teacher.
- Alain Zida
"We Love It, You have an awesome and believable program!!"
Thank you GIFTED AND TALENTED KIDS ACADEMY for your many years of support and dedication. You have an awesome and believable program that stimulates your students for their beginners path for public school. Continue with your excellent customer service we appreciate you in the community. We Love It.
- Jasmine Faison
"Great place to get a head start on your child's future!!"
My daughter loves this child care center. Ive noticed her enthusiasm and how extremely motivated she has become about learning. Also the teachers and staff are so well organized and professional.Great place to get a head start on your child's future.
- Carlotta Bennett
"Everyone is awesome! The children come home with positive experiences!!"
When I first walked into the daycare I was greeted with happiness the staff we're concerned about my child first thing out the door! Also the staff and parents are always positive, the children come home with positive experiences, happy. My child is always ready for the next day at daycare. Everyone is awesome! Thanks to Ms. Ronesha and her awesome crew and staff.
- Nita Beata
"My son is in the toddler 2's class. He is very excited and happy to attend daily!!"
I just want to say how happy I am about my child attending this center. My son is in the toddler 2's class, and within weeks of him starting, his teacher had him about 80% potty trained! I really could not believe how fast he caught on. He is very excited and happy to attend daily. His teacher is so nice and patient with all her kids. He is learning and doing daily work as well.
- Kathy Simmons
"I absolutely love it here. I would highly recommend this center for childcare!!"
I'm so glad I choose this center for my daughter!!!! I absolutely love it here. My daughter has been enrolled in the Gifted and Talented center for about 1.5 years. She really loves it & enjoys coming. Her teacher and the director are innovative and creative in coming up with new ideas to keep learning fun.
- Terri Perez
"When I pick him up he wants to stay at daycare!!! Happy Baby Happy Mommy!!"
Been with GTKA for about 4 years with 2 kids attending. My 1 year old loves his teachers and the wonderful Ms Dotson!!!! When I pick him up he wants to stay at daycare!!!! Most kids are ready to go! That's a definitely a good thing for me. Not only is it a good thing but it gives me a piece of mind. Happy Baby Happy Mommy.
- Tiara La'Shea Davis
Give Your Child
The

Best
Possible Start